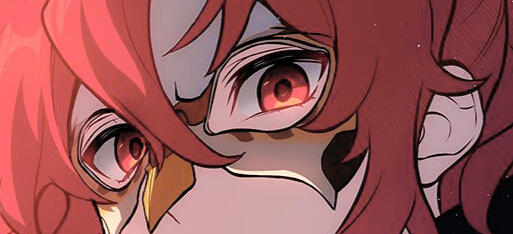 BEFORE YOU FOLLOW 
- retweet heavy, i might flood your feed
- respect my space and privacy, don't bring up personal issues between us on your socmed
- i'm currently recovering from depression, follow at own risk
- if you were removed from my moots/followers, i have my reasons
- i have impulsive behaviour and mood swings, may or may not lash out for no reason
 LIKES 
crying about fictional characters
sweets (esp gummies)
watching all for one, variety twitch streamer
my friends <3
seiyuus playing games
 DISLIKES 
heights
balloons
my brain <3
my will to live honestly
 MEDIA 
jujutsu kaisen
genshin impact
project sekai
kingdom hearts
identity v
haikyuu!!
valorant
danganronpa
milgram
 STAN LIST 
e ve
joji
kenshi yonezu
bbno$
takayan
ayase / YOASOBI
bts
yoh kamiyama
vaundy
 FAVES 
itadori ♥
diluc, albedo, dainsleif
riku
aesop, andrew
dimitri
josuke
mafuyu, tsukasa
tobio
jujutsu kaisen
genshin impact
-
kingdom hearts
identity v
fire emblem
jjba pt. 4
pjsk
haikyuu!!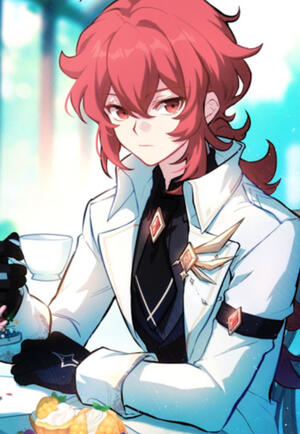 FRIENDS 
mela semi happ rui tash esther smoll hamza danni ve aco kal nikki sammi sam caro lily wolf sheep fris puucchn tansy potato ren vena cheryl shu belle noah chris jasmine evan twyla chai zhinx belle aera afo eme aya grayson glub gigi hens nessie sissy bri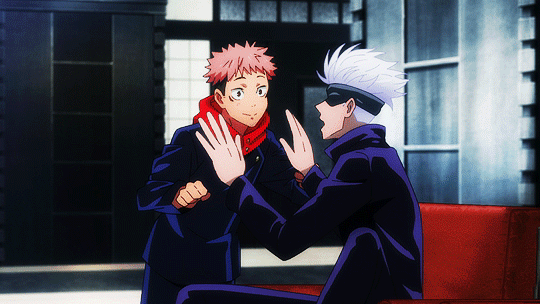 COMMISSIONS 
Hello, thank you so much for stopping by my carrd! I hope you could read through the Terms Of Service before ordering a commission from me!
 TERMS OF SERVICE 
01 General Terms
Prices are subject to change based on demand.

I have the right to reject any order for any reason.

Please credit me by tagging my social media!
02 Payment
Currency accepted is USD and Singapore Dollar (SGD). You can pay through PayPal or Paynow/PayLah! (SGD).

PayPal for cilents outside of Singapore.

Commissions can be paid either 100% upfront or split 50% upfront and 50% after sketch approval.

Don't send me any payment before I have agreed to give you a slot and requested you to send me the payment.
03 Delivery & Process
The time it takes to finish your commission varies 1 week - 1 month depending on factors such as health, the complexity of the commissioned piece and other work.

Once the piece is finished you will receive the full-resolution image (JPEG, PNG)

Note that there is no physical product.
04 Revisions
You get 3 rounds of changes on the commissioned piece included in the price.

A fee will be added if you want something changed on the final drawing - unless a misunderstanding from my side has been made.

If you wish for me to change something in the drawing you have previously approved, I will charge you a fee to change it. The amount of the extra charge depends on the change you want me to make and is usually based on an hourly wage.

If your reference is unclear to start with changes will come at an extra charge.
05 Copyright & Usage
I, Ler (the artist):

reserve the right to cancel and refund the order at any time for any reason.

retain all copyrights over the commissioned artwork.

will NOT claim the intellectual property (IP) of the commissioned artwork.

will NOT profit further from the commissioned artwork unless you (the customer) break any of the terms.

reserve the right to post the commissioned artwork online, in my portfolio as well as in publications such as art books.

You (the customer/commissioner):

may upload the commissioned artwork on any website and social channels.

may NOT make profits from the commissioned piece (reselling, redistributing, uploading to POD-services, make prints, etc.)

may NOT alter the commissioned artwork without my (the artist's) consent.
06 Cancellation & Refund Policy
The buyer is not allowed a refund once I started working on the commission.

If for any reason I am unable to start your commission you will receive a full refund.

If you cancel your order before I started it, you can get a full refund.

If you are getting a refund, do not request a Paypal chargeback. I will transfer the money back to you myself.

If you request a Paypal chargeback at any point when you were not allowed to ask for a refund you will lose all aforementioned rights to the commissioned piece and I will have the full right to profit further from it in any way. I will decline the chargeback and supply Paypal with our conversations in which we talk about the commission as evidence that I have completed work for you. Furthermore, you will be blacklisted for commissioning me again.

If you stop responding or leave messages on seen for 2 days, you will be immediately blacklisted and no refunds will be given. I will not tolerate people who waste my time when I have already started on the commission.
will do ✅
fanart, icons
original characters
soft nsfw
won't do ❌
furry
mecha
nsfw, gore

COMMISSION TYPES
- Comes with a simple background.
- Detailed backgrounds can be discussed.
- Additional Characters : 50% of Original Price
- Major changes to final product. : 75% of Original Price
(click on the images to view it in full size)
LINEART
Headshot USD$10 / SGD$14
Half Body USD$13 / SGD$17
Full body USD$15 / SGD$20
---
FLAT COLOUR
Headshot USD$20 / SGD$27
Half Body USD$23 / SGD$30
Full Body USD$25 / SGD$34
---
FULLY SHADED
Headshot USD$40 / SGD$54
Half Body USD$45 / SGD$60
Full Body USD$50 / SGD$67